Following homophobic slur, Massachusetts Sen. Jamie Eldridge calls on opponent to apologize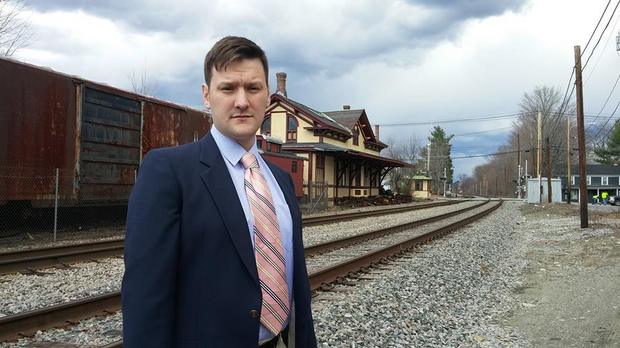 A Republican candidate for Senate riled his opponent and others on social media over the weekend by employing a term long used as a slur for gay men to demean one of Donald Trump's interlocutors from more than two decades ago.
"DONALD TRUMP. Putting self-righteous faggots in their place since 1993. How I love this fellow," Ted Busiek, a 30-year-old Littleton resident, posted to Twitter on Saturday.
The post linked to a short video clip of the real estate magnate, long before Trump's successful bid for the Republican presidential nomination, parrying with Congress about federal tribal gaming policy.
"If you look at some of the reservations that you've approved . . . they don't look like Indians to me. And they don't look like Indians to Indians. And a lot of people are laughing at it," Trump said in the remarks dated 1993, apparently shocking the congressman questioning him, who likened the remarks to historical racism. Trump said, "Only Indians can have the gaming . . . Why are you being discriminatory? Why is it that the Indians don't pay tax, but everybody else does. I do."