George W. Bush hosts annual Warrior 100k bike ride for military veterans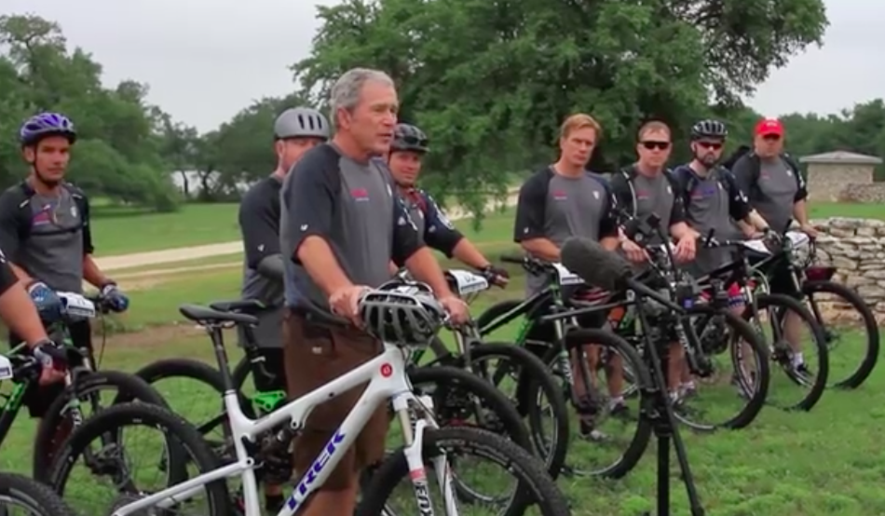 CRAWFORD, Texas — Former President George W. Bush is hosting his annual Warrior 100K bike ride for military veterans at his ranch west of Waco.
The 70-year-old Bush led a group of bicyclists that included 16 veterans on a ride Friday on his 1,600-acre ranch in Crawford.
The three-day event began Thursday and is in its sixth year. It's sponsored by the George W. Bush Presidential Center in Dallas.