Georgia Democrat Abrams charges GOP opponent Kemp is trying to suppress vote of women, minorities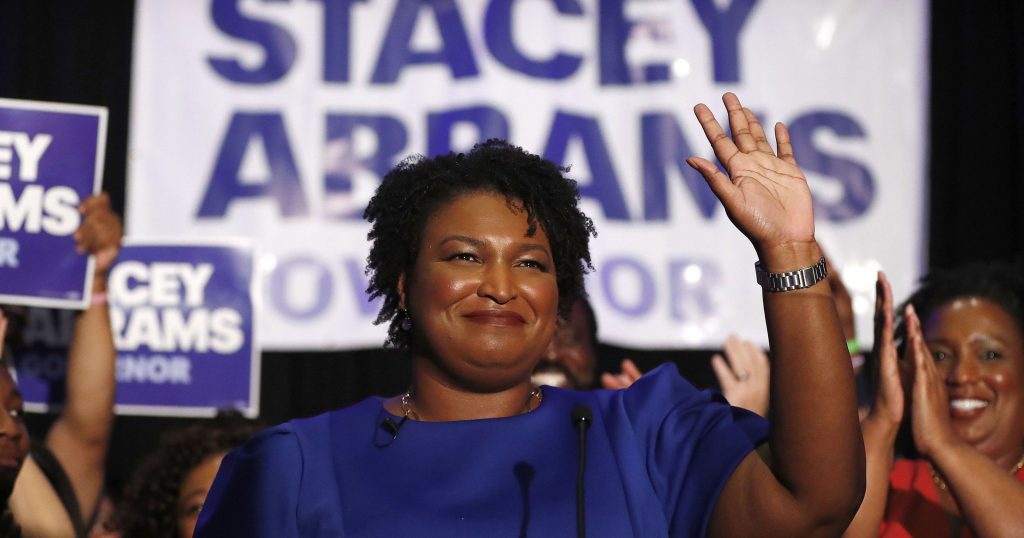 WASHINGTON – Stacey Abrams, the African-American Democrat running to be Georgia's next governor, said Sunday that the state's "exact match" registration verification process – one that is overseen by her Republican opponent – is suppressing the vote.
"We have known since 2016 that the exact-match system has a disproportionate effect on people of color and on women," Abrams said on CNN's "State of the Union."
Under the system, 53,000 voter registrations have been put on hold because the voter applications did not precisely match information on file with the Georgia Department of Driver Services or the Social Security Administration.
An Associated Press review of the registrations on hold at Georgia Secretary of State Brian Kemp's office found nearly 70 percent of the applicants are black. Kemp is Abrams' Republican opponent in the gubernatorial race.