Gov. Bill Haslam calls Phil Bredesen 'formidable' challenger in Republican state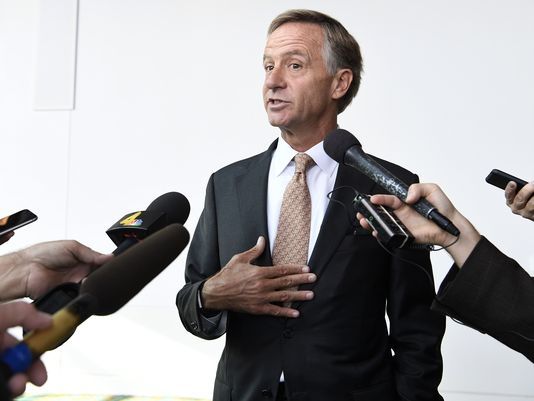 Tennessee is a Republican state and will likely stay one for a while, Gov. Bill Haslam said Thursday in reference to former Gov. Phil Bredesen, a Democrat, entering the U.S. Senate race for Sen. Bob Corker's seat.
But the governor said Democrats were equally confident 15 years ago.
"I think Tennessee is still a Republican state, but I think any Republican should always go into a race thinking 'I have to win a primary and I have to win a general,' and run the race accordingly," said the Knoxville Republican. "We've seen what's happened in other races."