Gov. McAuliffe targets internet sales taxes to close Virginia's $1B budget gap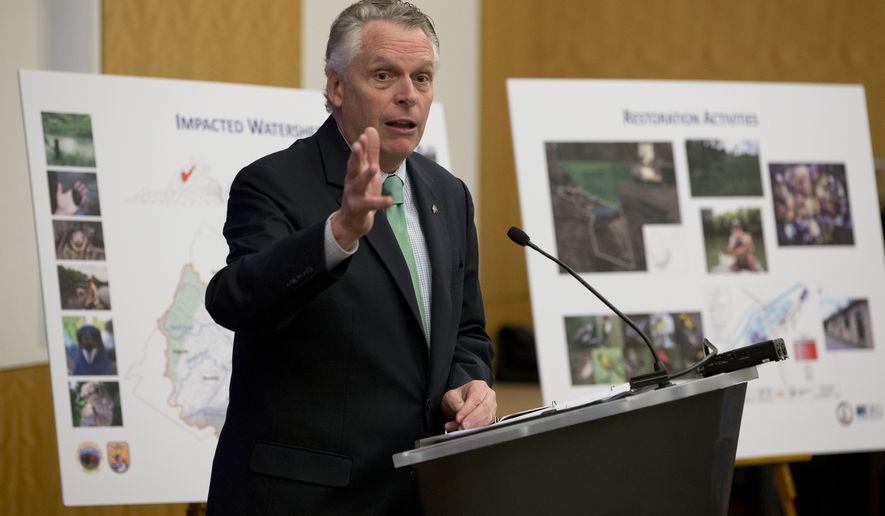 RICHMOND, Va. (AP) – Virginia Gov. Terry McAuliffe wants to force certain internet retailers to collect sales taxes to help close a more than $1 billion state budget shortfall.
McAuliffe's proposals to plug the budget gap outlined Friday include requiring out-of-state retailers with facilities in the state to collect taxes for online purchases from Virginia residents.
McAuliffe also wants to slow the rollback of a budget-balancing gimmick that requires some merchants to pay early estimated sales taxes.
He's also proposing to waive penalties and some interest for individuals and businesses that owe back taxes, which he says will generate nearly $60 million.
Virginia's public colleges and universities would also see a 5 percent cut in state funding in fiscal year 2018. That's lower than the 7.5 percent cut McAuliffe had warned they might get.