Governor: Pennsylvania High Court Justice Should Step Down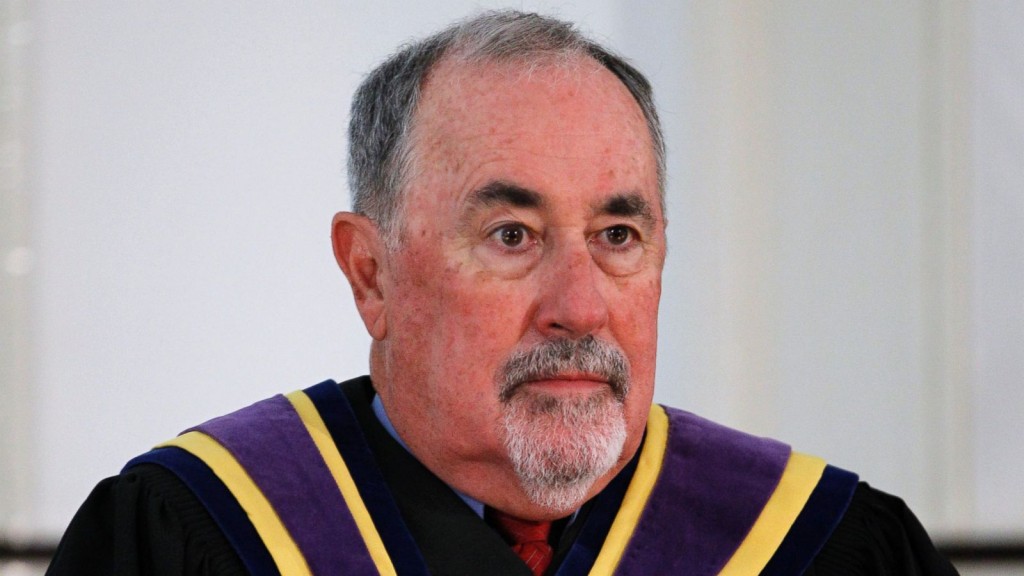 Pennsylvania's governor called on a state Supreme Court justice to resign Sunday over his involvement in swapping emails containing lewd images and other objectionable content, part of a scandal that has roiled the state's legal system.
Gov. Tom Wolf said Justice Michael Eakin was complicit in sharing racist, sexist and otherwise derogatory content — and attempted to add a member to the judicial ethics panel that may soon have to review his role in the email ring.
"Given the nature of Justice Eakin's conduct, and the real concern that he could not be impartial in presiding over cases involving the groups of people he disparaged in his emails, he should resign," Wolf said in a statement.