Green Party drops bid for statewide Pennsylvania recount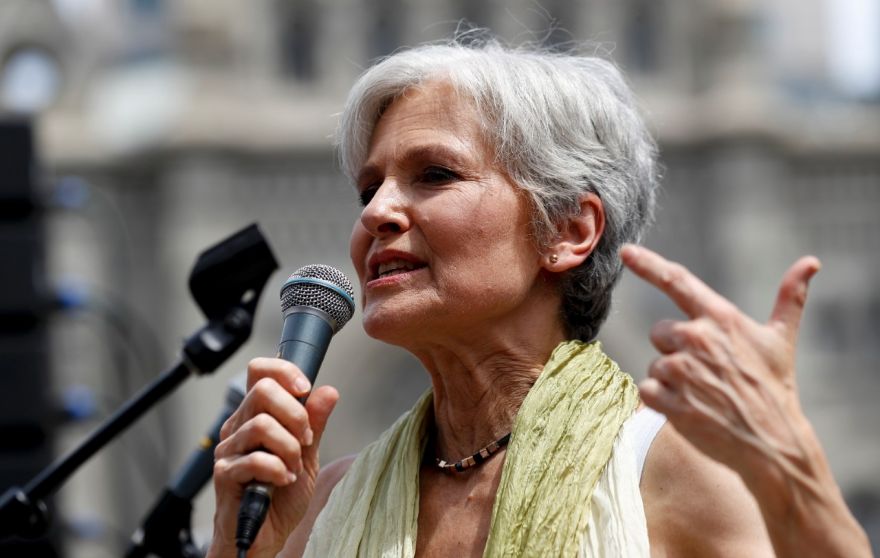 HARRISBURG, Pa. – Jill Stein's recount efforts in one state have hit a wall.
Green Party-backed voters dropped a court case Saturday night that had sought to force a statewide recount of Pennsylvania's Nov. 8 presidential election, won by a razor-thin margin by Republican Donald Trump.
Green Party presidential candidate Jill Stein, who has raised over $6.9 million to fund recount efforts in Wisconsin, Michigan and Pennsylvania, had framed the issue as an effort to explore whether voting machines and systems had been hacked and the election result manipulated.
The decision came two days before a court hearing was scheduled in the case for Monday. Saturday's court filing to withdraw the case said the Green Party-backed voters who filed the case "are regular citizens of ordinary means" and cannot afford the $1 million bond ordered by the court by 5 p.m. Monday. However, Green Party-backed efforts to force recounts and analyze election software in scattered precincts were continuing. The court's order can be read here.
Stein plans to make an announcement about the Pennsylvania recount Monday outside the Trump Tower in New York, aides said.