Group Submits 430,000 Signatures for Michigan Voting Measure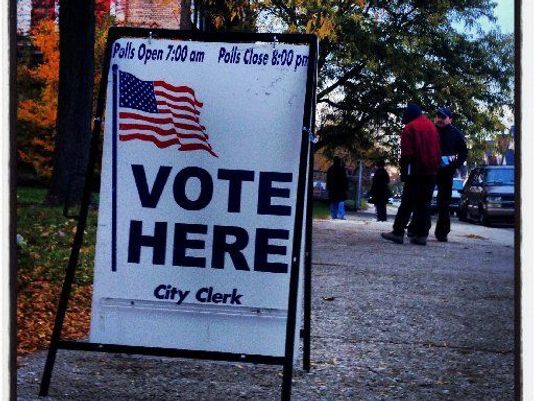 LANSING, Mich. (AP) — More than 430,000 signatures were submitted Monday for a 2018 ballot initiative to expand voting in Michigan by allowing absentee ballots to be cast for any reason and implementing measures such as same-day voter registration.
Organizers of the Promote the Vote constitutional amendment include the American Civil Liberties Union of Michigan, the League of Women Voters and the NAACP's state and Detroit branches.
"Democracy is most effective when the most possible people participate," ACLU of Michigan Executive Director Kary Moss said during a news conference outside the state elections bureau. "It is time that we had voting reforms in the state because people have died to win and exercise their right to vote. Voting should be easier, it should be accessible and it should be something that everybody can do."
Absentee voters currently must be at least 60 years old, be out of town when the polls are open or be unable to vote on Election Day due to a physical disability, religious tenets or incarceration. The proposed constitutional amendment would let people vote absentee without giving a reason.