Hawley, McCaskill head to easy primary wins to set up nationally watched U.S. Senate race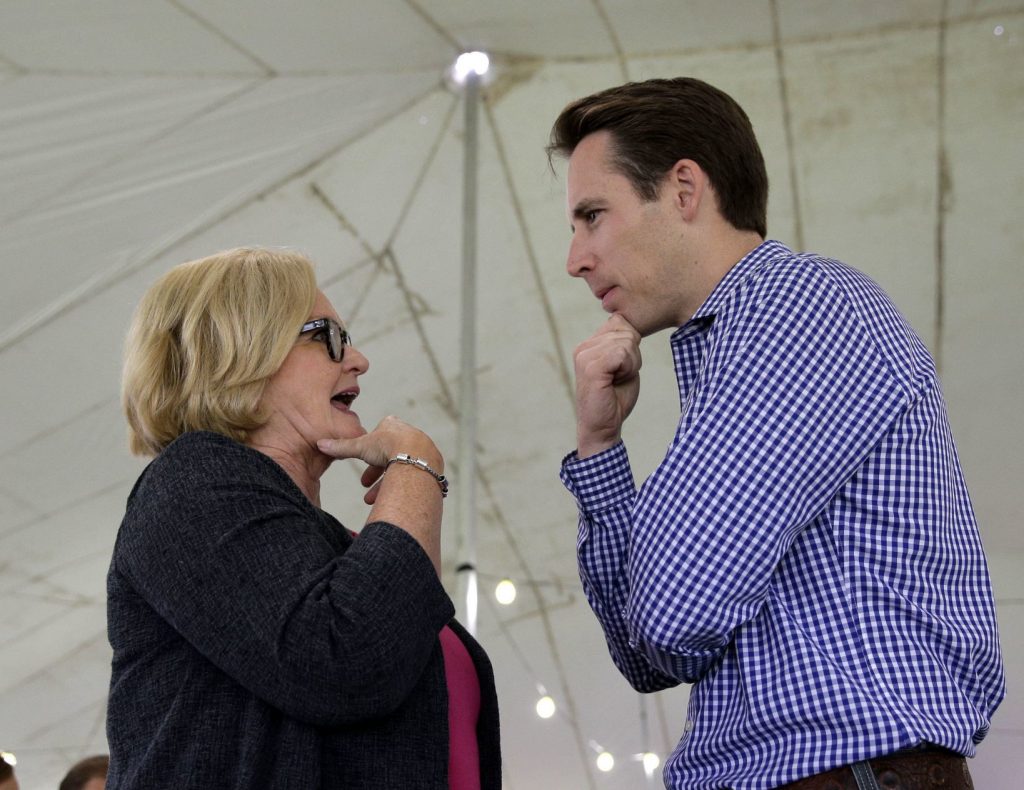 Missouri primary voters set the table for one of the most-watched U.S. Senate races of 2018, when Republicans on Tuesday nominated Attorney General Josh Hawley to face the Democratic nominee, incumbent Sen. Claire McCaskill.
Hawley, with the backing of Missouri's Republican establishment and President Donald Trump, easily cleared an 11-candidate Republican primary field. Second place was a distant scramble among ex-Air Force pilot Tony Monetti, former Libertarian Austin Petersen and Kristi Nichols, who received 20 percent of the vote in a primary challenge of Sen. Roy Blunt, R-Mo., in 2016.
Hawley and McCaskill challenged each other to a series of one-on-one debates. Hawley called on McCaskill to join him for debates on the back of a flatbed truck; McCaskill called for four "town hall" debates in addition to the one already planned by the Missouri Press Association.
"It's time to send partisan, phony {a class="twitter-atreply pretty-link js-nav" href="https://twitter.com/clairecmc" data-mentioned-user-id="16160352"}@clairecmc {/a} packing!" he tweeted, shortly after The Associated Press called his win in the GOP primary. In a victory speech in Springfield, Hawley said that "her years of ignoring Missouri voters are coming to an end."