Health Club Bans Woman Who Complained About A Man In The Women's Locker Room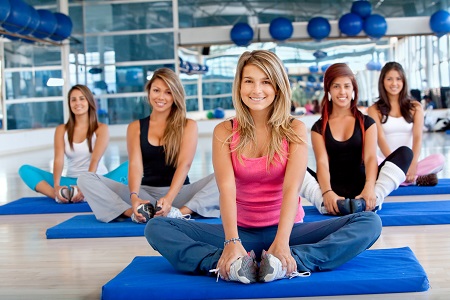 Planet Fitness has canceled a Michigan woman's gym membership after she expressed concerns about a transgender woman using the women's locker room at one of its fitness centers.
Yvette Cormier of Midland County said this week that corporate officials told her she was no longer welcome after she made repeated statements last month about a "man" at the Planet Fitness location in Midland.
"I was stunned and shocked. He looked like a man. … He did not look like a woman," Cormier told WNEM-TV in Saginaw, Michigan.
According to MLive.com, she also said, "It freaked me out because, why is a man in here?"
After an employee told her Feb. 28 that the individual in question identified as a woman, Cormier took her complaint to Planet Fitness' corporate offices. There she was told the individual, who was not identified, would be allowed in the women's locker room under the club's "no judgement zone" policy, MLive reports.