Hillary Clinton Issues Threat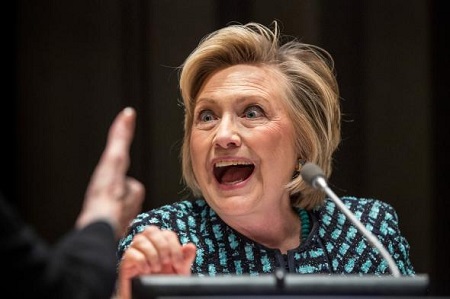 Recently, a representative from the Hillary Clinton camp delivered a message to Martin O'Malley, the former Maryland governor preparing to challenge Clinton for the 2016 Democratic nomination.
I have some good news and some bad news, the messenger said.
What's the good news? asked O'Malley.
The good news is we're taking you seriously, the messenger answered. And the bad news is… we're taking you seriously.
The undertone of threat was unmistakable, but anyone who takes on Clintonworld has to expect that. And indeed, pro-O'Malley Democrats — there are some — are not at all surprised by the tone. "They are the most petty, vengeful people out there," says one Democrat of the Clinton organization. "They hold a grudge for decades. I don't think he [O'Malley] expected them to welcome him with a fruit basket."