Hillary Vows To 'Topple' The Rich In Off-The-Record Meeting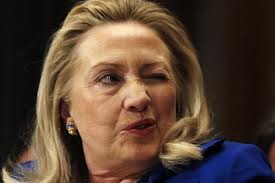 Hillary Clinton told economists in an off-the-record meeting she wants to 'topple' the wealthiest 1 percent of Americans.
The revelations come from a Tuesday New York Times article written by reporter Amy Chozick and entitled "A Newcomer to Populism? Hillary Clinton Campaign Begs to Differ."
The bulk of the piece describes Clinton's efforts to recast herself as a populist Democrat in the vein of Massachusetts Senator Elizabeth Warren.
But buried all the way in the 25th paragraph is an account of a meeting Clinton held earlier in the year with a group of unnamed economists…