How Donald Trump might have saved Paul Ryan's job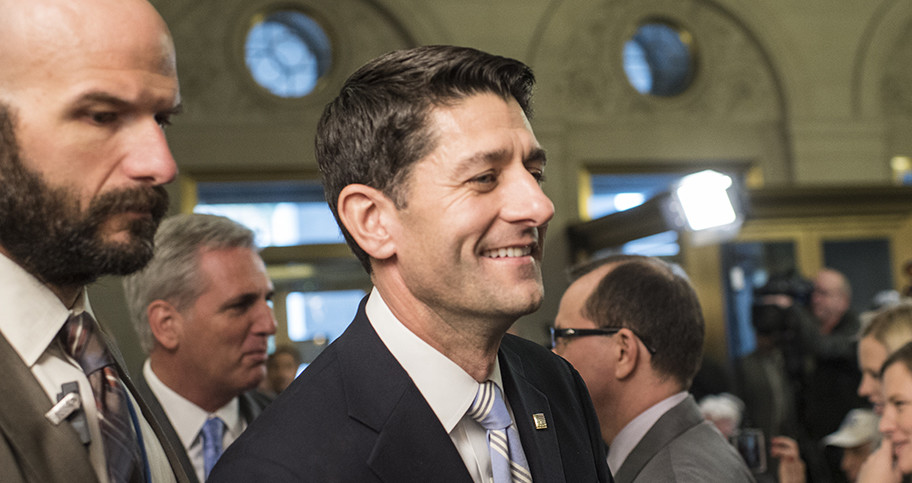 Days before the presidential election, Freedom Caucus Chairman Jim Jordan called a small group of his closest House colleagues to deliver the news: The ringleader of the conservative agitators would soon mount a challenge to House Speaker Paul Ryan.
Jordan (R-Ohio) had been mulling a long-shot bid for weeks, and during a meeting in Washington the week before the election, some members of the group urged him to go for it. Jordan set up a whip operation to start courting support the day after the election, and his cohorts kept the plan a secret — even from some of their own members.
Then Donald Trump won. And the Freedom Caucus plot, like every other assumption about post-election Washington, was blown to pieces.
For the sake of GOP unity, Jordan fell in line behind Ryan, who was nominated Tuesday for a second term in a secret-ballot internal election. Not a single lawmaker went on record to oppose him. One of the founders of the Freedom Caucus, Rep. Mick Mulvaney (R-S.C), even nominated Ryan for the post.
In perhaps the most unforeseen twist of the past week, the man who laid the path for Ryan's easy reelection was Trump himself. The president-elect's victory, followed by his apparent willingness to accept Ryan despite their frequent clashes during the campaign, might well have saved the Wisconsin Republican's job.