Hundreds of veterans died waiting for care at Phoenix VA hospital, watchdog report finds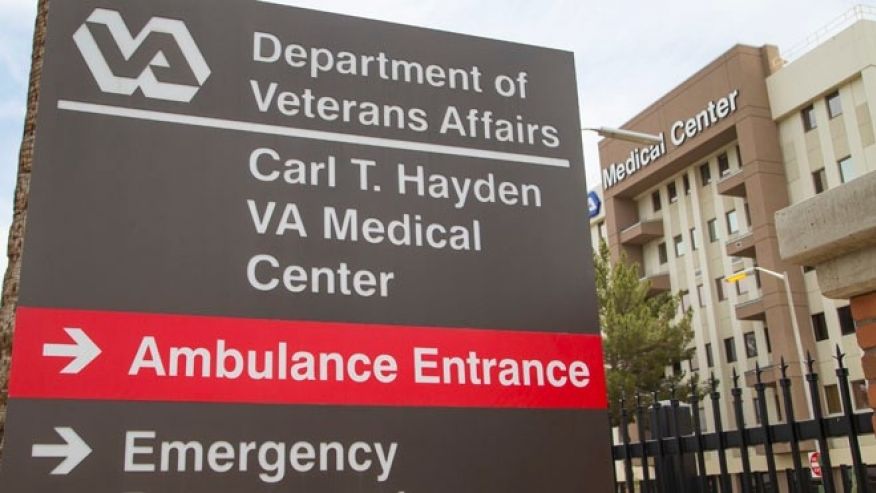 More than 200 veterans have died while waiting for medical care at the Department of Veterans Affairs hospital in Phoenix, two years after the facility was at the center of a scandal in which patient records were altered to hide the length of their waiting period.
In a report released Tuesday, the VA Inspector General's office (OIG) found that 215 deceased patients had open specialist consultation appointments at the Phoenix facility on the day they died. The report also found that one veteran never received an appointment for a cardiology exam "that could have prompted further definitive testing and interventions that could have forestalled his death."
The Phoenix system was at the center of a national scandal in 2014 when Veterans Affairs internal investigations identified 35 veterans who died while awaiting care. Veterans on secret waiting lists reportedly faced scheduling delays of up to a year.
The revelations led to the resignation of then-VA Secretary Eric Shinseki.
Despite two years of reform efforts, the OIG report found that the Phoenix hospital still has "a high number of open consults because … staff had not scheduled patients' appointments in a timely manner (or had not rescheduled canceled appointments), a clinic could not find lab results, and staff did not properly link completed appointment notes to the corresponding consults."