I'll put a bullet in your head': Fistfight nearly erupts on final day of contentious legislative session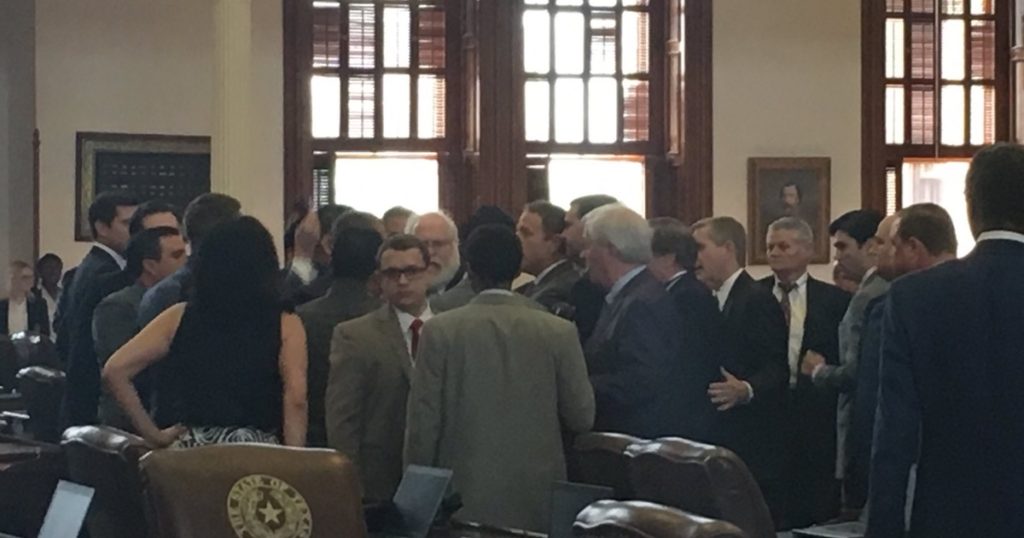 AUSTIN — A shoving match and war of words nearly turned into a fistfight on the Texas House floor Monday, the final day of a bitterly contentious 140-day legislative session.
"This session has been very, very difficult," said Rep. Celia Israel, D-Austin. "There are enough of us here who remember a time in Texas when respect and decorum ruled the day."
Those rules flew out the House door when a group of protesters crashed the chamber's gallery Monday, chanting opposition to the so-called sanctuary cities ban. Legislators approved a bill this year that would force local governments to enforce federal immigration laws, what opponents call a show-me-your-papers law.
As they protested, Latino Reps. Ramon Romero and Cesar Blanco, both Democrats, waved to the noisy crowd. Republican Matt Rinaldi of Irving, a fervent supporter of the anti-immigration legislation, approached the Latino Democrats. They said Rinaldi told them he had called U.S. Immigration and Customs Enforcement to report the protesters, who were largely Hispanic.