In Danger Of Losing, Iowa Governor Enlists Republican Heavy Hitters Ahead Of Midterms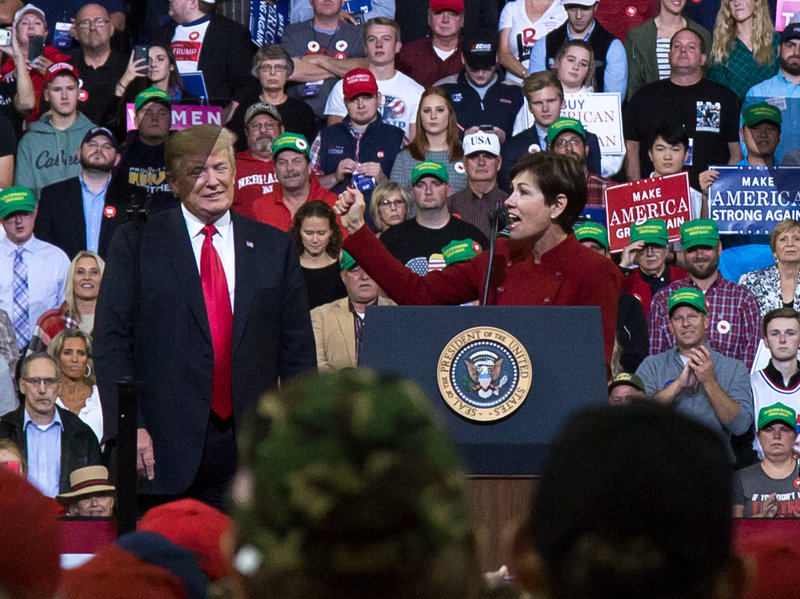 Next month, 36 states will elect a governor. Nine of those races, where Republicans are in office, are so competitive that some analysts say they are a toss-up. Even though a Republican is in office now, the winner could come from either party.
Like in Iowa, where Republican Gov. Kim Reynolds can't seem to inch past her Democratic challenger, businessman Fred Hubbell, who has been polling several points ahead of her for months.
In the past week, several big-name Republicans have come to the state to campaign with Reynolds. This weekend it was barbecue and live music at a harvest-themed fundraiser for her in Des Moines, with balloon animals and face-painting for the kids.
For the adults, White House press secretary Sarah Sanders was the keynote. The daughter of former Arkansas Gov. Mike Huckabee told the crowd it needed to keep the state's top office in Republican control.