Into the political flames, O'Malley says he would announce presidential bid in Baltimore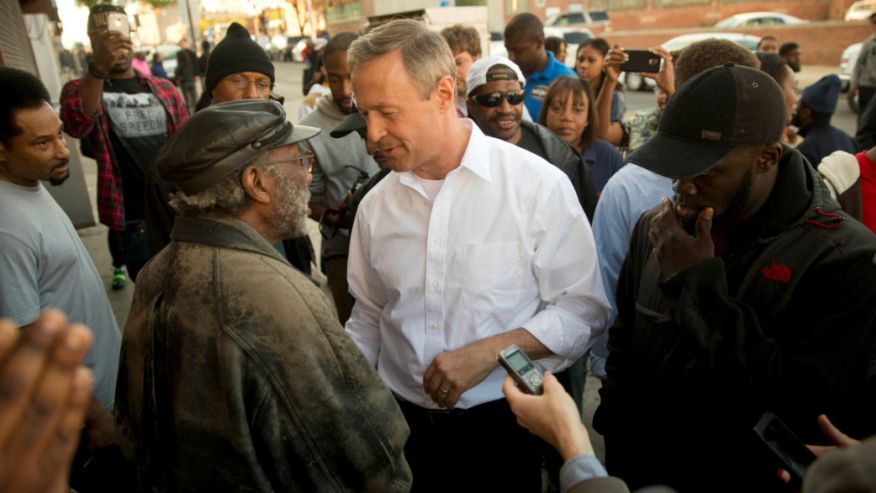 Potential 2016 presidential candidate Martin O'Malley fired back Sunday at criticism of his record as Baltimore mayor, defending his tenure amid the recent turmoil there and vowing to announce a candidacy in the city.
"I wouldn't think of announcing any place else," O'Malley, a Democrat and former Maryland governor, told NBC's "Meet the Press."
O'Malley's 1990-to-2006 mayoral term started coming under heavy scrutiny after black resident Freddie Gray died last month as the result of an injury while in police custody, which sparked rioting and other violence last week in Baltimore.
The turmoil put the scrutiny specifically on O'Malley's "zero tolerance" law enforcement policies as mayor.
The number of murders and other violent crimes declined during that period.
But David Rocah, a staff attorney with the ACLU of Maryland, said the O'Malley administration left a legacy of "hyper-aggressive and militarized policing" that, in his view, contributed to the outrage behind the rioting.