Iowa State Fair attendees pick Sanders over Clinton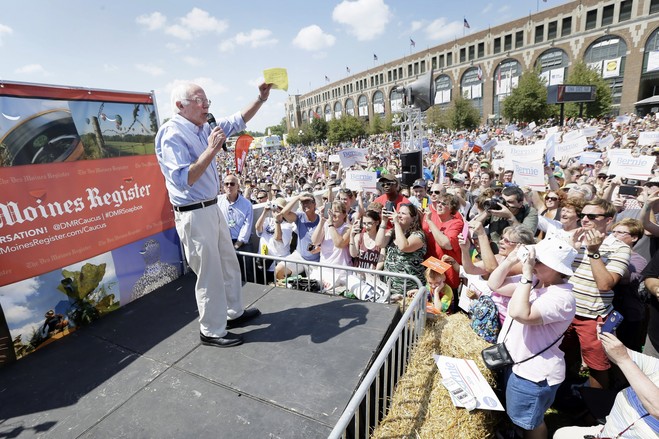 Bernie Sanders (I-Vt.) is the favored Democrat among Iowa State Fair attendees, according to results of an informal poll posted on the Iowa secretary of State website.
The poll shows Sanders leading Hillary Clinton 49 percent to 45 percent. Clinton opted not to speak at the Des Moines Register soapbox during her appearance at the fair, while Sanders spoke to a large crowd on Saturday.
While the two Democratic candidates received a little more than 1,000 votes total, Republican Donald Trump himself received 677 votes, outpacing Ben Carson, who had 470 votes, and Sen. Ted Cruz (Texas), who had just170 votes.