Jerry Brown: We're Coming for Your High-Capacity Magazines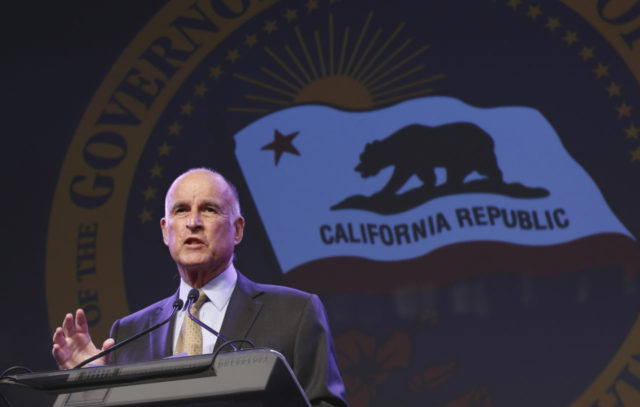 On July 1, California Governor Jerry Brown signed legislation requiring residents to surrender or otherwise dispose of all high-capacity gun magazines.
The high-capacity gun magazine ban goes into effect July 1, 2017, and the language of the ban – contained in SB 1446 – leaves no question as to the limited options for owners of such magazines:
A person who, prior to July 1, 2017, legally possesses a large-capacity magazine shall dispose of that magazine by any of the following means:
(1) Remove the large-capacity magazine from the state.
(2) Prior to July 1, 2017, sell the large-capacity magazine to a licensed firearms dealer.
(3) Destroy the large-capacity magazine.
(4) Surrender the large-capacity magazine to a law enforcement agency for destruction.
Brown, a fourth-term Democrat, also signed a bill creating ammunition background checks in the state, which means law-abiding citizens will have to go through a background check for ammunition in the same way they go through a check for firearm purchases.