Jets owner, Hollywood producer, Wall Street titans helped drive Trump's $18M day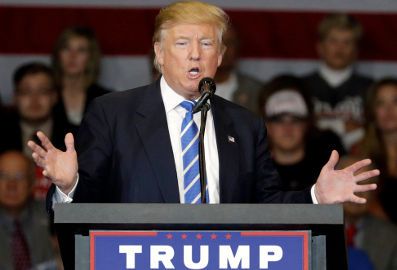 The Donald Trump campaign's massive $18 million, 24-hour fundraising haul this week was orchestrated by some of the biggest names in politics, Wall Street and philanthropy — including New York Jets owner Woody Johnson and Hollywood producer Steve Mnuchin.
The campaign announced the total on Tuesday, the morning after the Republican nominee's first presidential debate with Democratic rival Hillary Clinton. In doing so, the campaign listed some of the influential figures involved in the billionaire businessman's accelerating fundraising.
About one-third of the money reportedly came in the form of relatively small, online donations. The remainder was solicited during a phone-calling blitz during which more than 100 top fundraisers went to Trump Tower in New York City to make calls.
"We had a massive fundraising day," said Mnuchin, the Trump campaign's finance chairman. "With this kind of energy and generous support behind us, we are going to have President Donald J. Trump in the White House."
The campaign listed 26 of the fundraisers including Mnuchin, Trump and several top officials from the Republican National Committee.