Jones leads Moore by 8 points in Alabama Senate race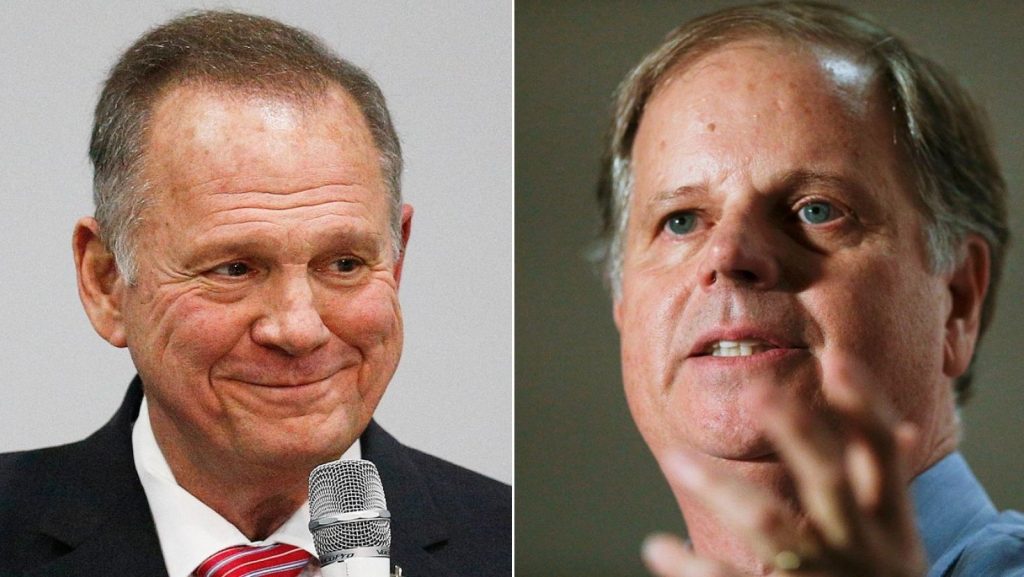 Alabama voters want a candidate who will represent their state with honor — and they think Doug Jones has strong moral character and Roy Moore doesn't.  That gives the Democrat the lead in the U.S. Senate race.
Jones is up by eight points over Moore among Alabama likely voters, 50 percent vs. 42 percent, in a Fox News Poll conducted Monday through Wednesday evenings.  His lead is outside the poll's margin of sampling error (±3.5 percentage points).  Nine percent are undecided or plan to vote for someone else.
Alabama voters decide who will fill the U.S. Senate seat vacated by U.S. Attorney General Jeff Sessions in a December 12 special election.  Allegations of sexual misconduct against Moore broke November 9.  He denies the accusations.
Support from women is the key to the Democrat's advantage in this red state, as Jones is their choice by 26 points (58-32 percent).  The gap grows to 49 points among women under age 45 (69-20 percent), and he's up by 11 among women ages 45 and over (51-40 percent).  Jones even receives 19 percent support from Republican women (to Moore's 68 percent).