Kevin de León formally launches bid to unseat Sen. Dianne Feinstein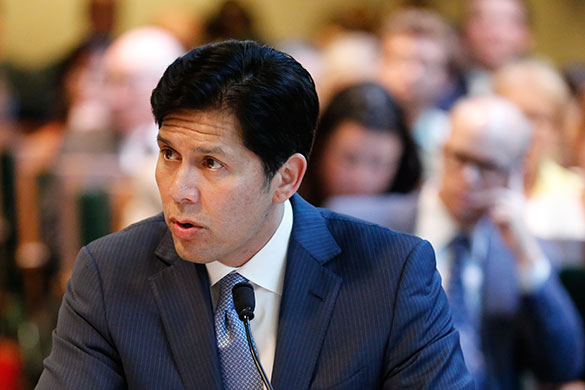 State Senate President Pro Tem Kevin de León formally unveiled his daring challenge to Sen. Dianne Feinstein on Sunday, setting up a generational confrontation over the direction of the Democratic Party between one of California's political stalwarts and the little-known Los Angeles lawmaker.
De León made his plans known in a video. A public announcement is planned for Wednesday at Los Angeles Trade Technical College.
"The state has changed significantly over the past 25 years and we are overdue for a real debate on the issues, priorities and leadership that the voters want from their senator," he said in an interview with The Sacramento Bee on Sunday. "California deserves a senator that will not just fully resist the Trump presidency, but also understands the issues that most Californians face every day: That's fighting for Medicare for all. That's fighting for our Dreamers. That's fighting against climate change."
He added: "Change is needed to fully resist Trump's pernicious or mean-spirited actions against our state."