Keyser promises lawsuit after ballot-access failure in Colorado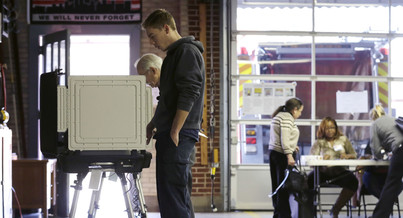 Republican Jon Keyser did not qualify for the Republican Senate primary in Colorado, the state's chief elections officer said Monday, prompting Keyser's campaign to announce that it would take legal action to get him on the ballot.
"We are confident that we secured the necessary number of signatures to appear on the ballot," Keyser spokesman Matt Connelly said. "We will be pursuing legal action to ensure thousands of Coloradans are not disenfranchised."
Colorado Senate candidates are required to gather 1,500 valid signatures from each of the state's seven congressional districts to qualify for the primary ballot. Keyser fell short in the state's vast 3rd District, according to the secretary of state.
"A prolific signature gatherer wasn't registered in the district he/she was supposed to be registered in," said one source close to Keyser's campaign. "So the sigs were 'valid' but collected by the wrong person."