'Kill All Police' Graffiti Jolts Detroit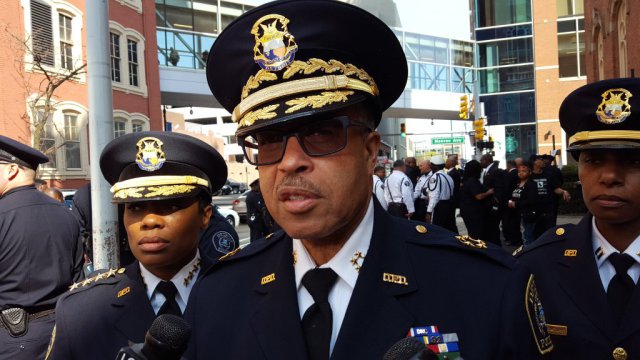 DETROIT — Detroit Police Chief James Craig addressed a personal threat to his life on Friday afternoon.
Craig spoke to reporters in response a graffiti message found in the area of W. State Fair Ave. and John R. St. reading "Kill All Police, Kill James Craig."
Craig said the message was noticed by patrol officers sometime Thursday night.
"Is it troubling? Absolutely. Do we take it serious? Yes we do," Craig said. "Given the environment that we're in today, we don't take threats lightly. Any time you threaten a Detroit police officer — and now the Detroit Police Chief — that's a threat on all of us."
Craig said that personal threats are not something that "you want to wake up" and learn about. He offered a message of his own to the culprit.