'Latinas for Trump' holds its first event in Miami: 'We don't think he's a racist'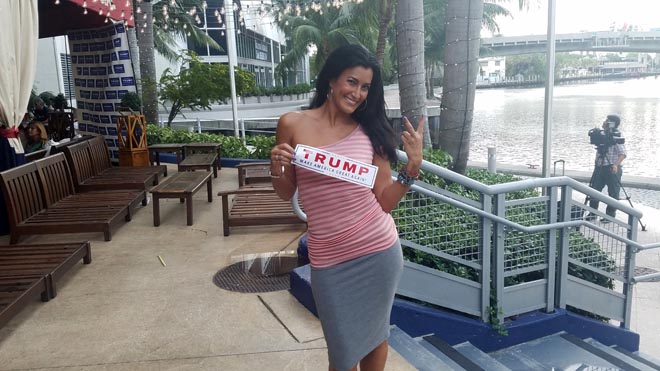 Shortly after Ted Cruz and John Kasich abandoned the race for the Republican presidential nomination, Denise Galvez found herself in a conundrum. The Cuban-American public relations guru had voted for Sen. Marco Rubio in the March Florida primary that he lost by double digits to the eventual nominee, Donald Trump.
"I have known Rubio for a long time," Galvez said. "I thought he was the best candidate."
She could have either sat out the general election, temporarily switch her allegiance to the Democrats, vote for Libertarian candidate Gary Johnson, or cast her ballot for Trump, a candidate who derided Mexicans crossing the border as "rapists" and recently drew bipartisan criticism over his comments that an American-born judge of Mexican descent is biased against him.
"I'm not gonna sit it out," Galvez recalled. "At a recent event, I was talking with other women about politics. We were almost ashamed to admit we were all leaning toward Trump. We were talking about establishment politicians taking us for granted and not putting this country first."