LaToya Cantrell elected first female mayor of New Orleans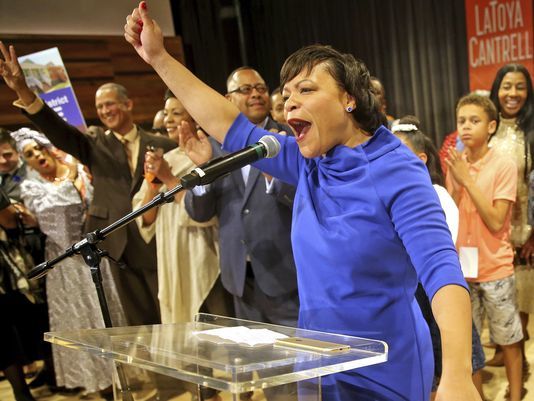 City Councilwoman LaToya Cantrell and former Municipal Court Judge Desiree Charbonnet are headed to a run-off in the New Orleans mayor's race. No matter who wins a woman will be elected mayor for the first time in the city's 300-year history. Buzz60
NEW ORLEANS — LaToya Cantrell, a City Council member who first gained a political following as she worked to help her hard-hit neighborhood recover from Hurricane Katrina, was elected the next mayor of New Orleans in a landslide victory.
The historic election made her the first woman mayor in the city's 300-year history.
"This win tonight is not for me nor my family. This win tonight is for the city of New Orleans. Yes! Absolutely!" Cantrell said as she addressed supporters at the New Orleans Jazz Market.