Lindsey Graham: Obama Told Congress To 'Go To Hell'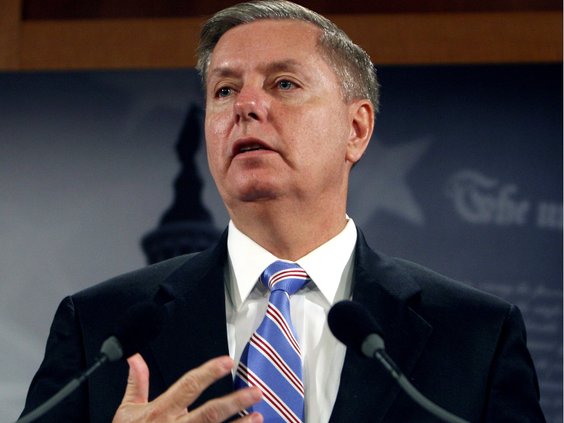 Joining Bill Hemmer on Fox News' America's Newsroom, Sen. Lindsey Graham, R-S.C., discussed why he signed the Iran open letter to Iran from a number of GOP senators that would require Congress to review and accept any nuclear deal.
Graham explained that he signed the bill in retaliation for the president threatening to veto the "bipartisan legislation" that would not lift the sanctions Congress created.
"The moment that he [President Obama] told Congress, basically to go to hell, I wanted him, the Iranians and the world to know you cannot deal us out," he said. "So if he's contemplating a deal with the Iranians, that would give congressional sanction relief and not allow us to have a say, he's flat wrong."
Scandal-laden former Secretary of State Hillary Clinton on Wednesday criticized via Twitter the Republicans who signed the letter to Iran.