Louisiana mayor prohibits Nike purchases for recreational programs: reports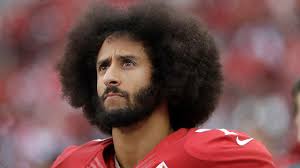 A Louisiana mayor reportedly banned his city's recreation programs from purchasing Nike product in the wake of an ad campaign featuring former San Francisco 49ers quarterback Colin Kaepernick.
Mayor Ben Zahn, of Kenner, signed a memo last week that states that "[u]nder no circumstances" can any Nike apparel or equipment be "purchased for use or delivery" at any recreation facilities in the city.
"Effective immediately all purchases made by any booster club operating at any Kenner Recreation Facility for wearing apparel, shoes, athletic equipment and/or any athletic product must be approved by the Director of Parks and Recreation, or his designee," the memo added.
WBRZ 2 first reported the existence of the memo on Saturday. The mayor's offices sent the document to Parks and Recreation Department Director Chad Pitfield last Wednesday.