Marijuana group files signatures for Mich. proposal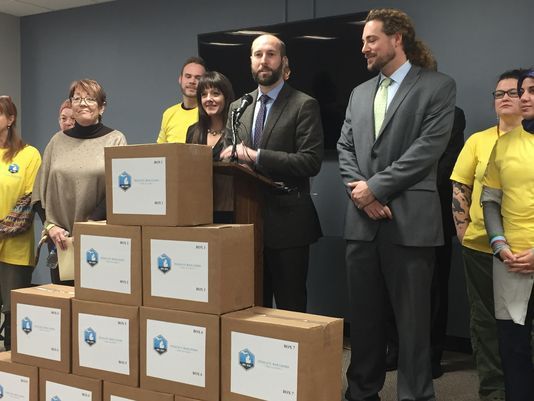 Lansing — A group seeking to legalize recreational marijuana in Michigan turned in roughly 365,000 signatures to the state Monday, setting the stage for a potential 2018 ballot proposal and campaign that organizers say could cost millions of dollars.
The Michigan Bureau of Elections will review the signatures to determine if at least 252,523 are valid, as required to advance the initiated legislation.
The Coalition to Regulate Marijuana Like Alcohol raised and spent nearly $1 million during its statewide petition drive and hopes to raise about $8 million more for the campaign, said spokesman Josh Hovey.
"We need to keep on raising money and do what we need to do to continue to communicate with voters across the state, and that doesn't come cheap," he said.