Marines killed in Tenn. shooting eligible for Purple Heart if gunman had terror ties, report says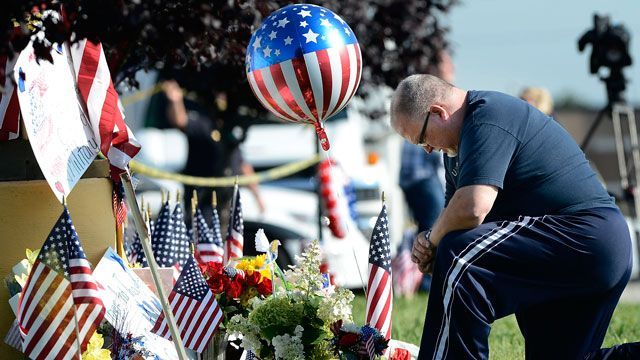 The four Marines who were killed when a gunman opened fire at a Navy Operational Support Center reportedly will only be eligible to receive a Purple Heart award if the FBI declares the shooter had ties to a terror organization.
The Marine Corps Times reports Purple Heart packages are being prepared for the Marines who lost their lives in the shooting in Chattanooga, Tennessee. The FBI has only referred to Mohammad Youssuf Abdulazeez as a "homegrown violent extremist."
"Determination of eligibility will have to wait until all the facts are gathered and the FBI investigation is complete," Marine Corps public affairs officer Maj. Clark Carpenter told the Marine Corps Times.