Markey Beats Gomez in Massachusetts Senate Race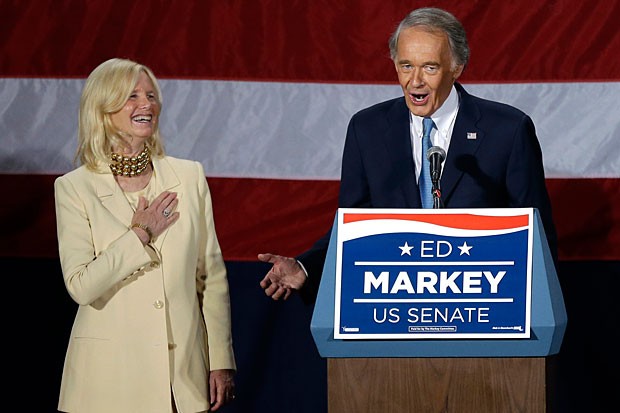 Veteran Democratic Rep. Ed Markey defeated Republican newcomer Gabriel Gomez in the Massachusetts special election Senate race Tuesday.
Markey won by about 10 percentage points, garnering about 55 percent support to Gomez's 45 percent in the very low turnout election. Just 27 percent of eligible voters – or about 1.2 million people – showed up at the polls, compared to 54 percent who turned out in the last special election in 2010 when Republican Scott Brown shocked the country by defeating a Democrat in the liberal state.
Democrats had been wary of Gomez, a businessman and former Navy SEAL who is of Hispanic descent, and left nothing to chance by vastly outspending him and trotting out political heavyweights including Bill Clinton, Joe Biden and even President Barack Obama in order to secure victory for Markey.
Republican and Democratic analysts alike had said Bay State voters seemed disconnected from the race, which came at the end of the school year and the beginning of summer time. Democrats, who have a far stronger local party infrastructure in Massachusetts, mobilized all their resources to identify and turn out key voters as they knew the likely low turnout could make the election more volatile.
Markey was almost a generic Democrat, who pitched himself to unions and other base voters, while hitting Gomez on his opposition to an assault weapons ban and pro-life personal beliefs. Meanwhile, Gomez's message of being a "new kind of Republican" was muddled by his inability to separate himself from national Republicans, despite the fact that he is pro-gay marriage and immigration reform.