McCain donors flip to Mark Kelly over Republican incumbent in key Arizona Senate race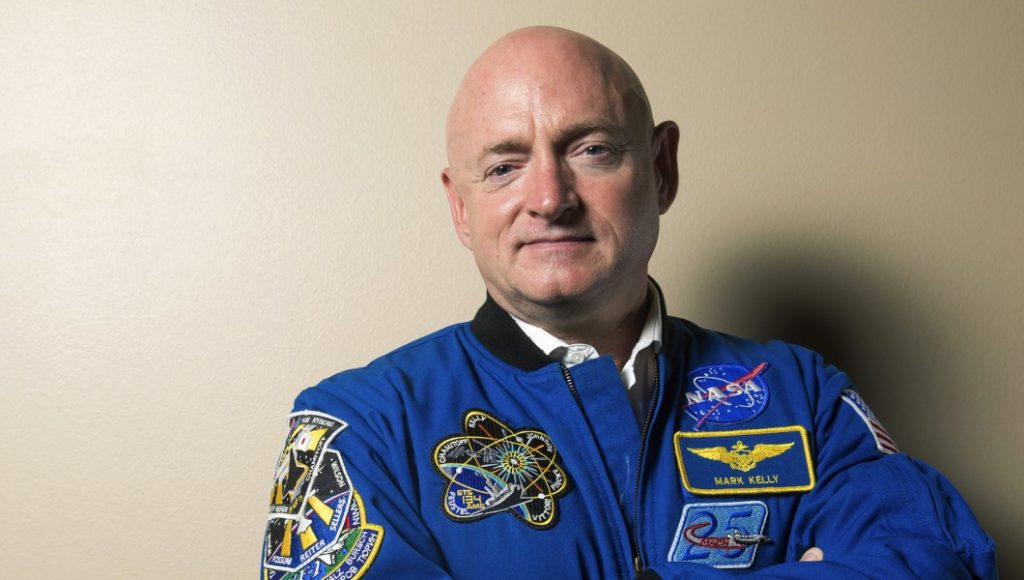 Democrat Mark Kelly is receiving a boost for his Senate campaign from an unexpected source: campaign donors to the late Republican Sen. John McCain, who held the Arizona seat for more than 30 years.
In backing Kelly, a former astronaut and the husband of former Rep. Gabby Giffords, the contributors are effectively snubbing McCain's GOP successor, Sen. Martha McSally, who was appointed to the seat in December 2018 after losing to Democrat Kyrsten Sinema. McSally must win the November 2020 special election for the right to serve out the final two years of McCain's term.
While McSally, 53, still has McCain donors on her books, the crossover giving is, in a sense, an extension of bad blood between her and the McCain family, some of whom were none too pleased at her appointment by Republican Gov. Doug Ducey.
Reginald Ballantyne, who sat on McCain's 2008 presidential campaign's Arizona finance team, doled out the maximum amount of $5,400 for his 2016 Senate primary and general election. Ballantyne has, as of last month, given Kelly's primary and general senatorial campaigns $4,000, but nothing to McSally's.
Don Budinger, a 2014 McCain fundraiser host committee member, donated a total of $1,500 to McCain's primary account in 2014 and 2016. This year he's contributed $1,000 to Kelly, but nothing to McSally to contest the Senate.
Matthew Feeney, identified by the Phoenix News Journal as a "notable" executive McCain donor, did give to McSally in 2018 when the then-congresswoman, herself a former U.S. Air Force colonel, combat pilot, and Iraq War veteran, ran for the seat vacated by retired Sen. Jeff Flake. Feeney, who gave a total of $6,400 to McCain for primary and general battles between 2014 and 2016, has also invested $1,000 in Kelly.
With other contributions from Ron Ober, Jerry Hirsch, Robert Bertrand, Robert Groves, Stanton Dodge, and Susan Levine, the group's given $33,600 to McCain, $27,175 to Kelly, but only $250 to McSally.
Although Ballantyne, Budinger, and Feeney, who've supported other Democrats or Democratic causes, didn't respond to multiple requests for comment, the McSally campaign, when asked for a statement, provided the Washington Examiner with a list of 52 McCain donors who've contributed to McSally.
Rick Davis, who led McCain's 2008 presidential campaign, downplayed the importance of the defections. "It looks like you are cooking this up to try and make McCain look like a RINO," Davis told the Washington Examiner. "RINO" is an acronym for "Republican in name only."
Nevertheless, many 2020 Democratic presidential candidates have tried to associate themselves with McCain's legacy on the campaign trail. McCain died last year at the age of 81 due to an aggressive form of brain cancer.
Former Vice President Joe Biden, who's close to the McCain family, marked the first anniversary of McCain's death in a statement in August describing him as "a political giant and a genuine American hero." California Sen. Kamala Harris often refers to the "late, great John McCain" when she talks about healthcare, recalling his dramatic vote against a GOP bill to undo Obamacare. Amy Klobuchar, Harris' Senate colleague from Minnesota, similarly brings up foreign trips she made with McCain, including to Vietnam, where he was imprisoned for five years from 1967.
The McCain family's gripe with McSally dates back to before her elevation to the upper chamber, when she reportedly reserved website domain names for her Senate bid two days after McCain announced his cancer diagnosis in 2017. A spokeswoman said the move was made in response to speculation Flake would step down. Tensions between the parties were exacerbated by her failure last August to mention McCain during an event in which President Trump, a longtime McCain nemesis, signed the fiscal 2019 military spending bill into law, or in a press release touting its passage. The $716 billion defense authorization bill had been named in McCain's honor. Meghan McCain blasted the omission as "disgraceful."
Though McSally met with Cindy McCain in January to ease the strain, she's been criticized on multiple occasions for not directly and publicly confronting Trump for attacking the late senator at a rally in Lima, Ohio, in March and during a Fox Business interview that same month.
In Kelly, Republicans may find a Senate hopeful who bears many of the same hallmarks of McCain. Like McCain, Kelly was a naval aviator, flying combat missions during the Gulf War in the early 1990s. Both married twice and rose to the rank of captain before retiring from the Navy, in 1981 and 2011 respectively. They then toyed with politics: McCain by running for Congress and Kelly by advocating for gun control measures — his wife was famously shot while meeting with constituents in 2011.
Yet Mike O'Neil, an Arizona pollster, said the McCain-Kelly overlap was more about Kelly positioning himself as a centrist contender compared to McSally, who's aligned with Trump.
"There certainly is an element in our politics among conservative or moderate conservative Republicans who are not populists, who favor free trade and an aggressive foreign policy, who are uncomfortable with Donald Trump," O'Neil said. "To the extent that McSally embraces Trump enthusiastically, it makes it easier for some of those of that persuasion to consider alternatives. And a switch to Mark Kelly seems like a particularly comfortable switch to make."
Kelly even voted in the 2012 GOP presidential primary, although his campaign has said that he does not recall who he voted for. He joined the Democratic Party in 2018 for his campaign.
With McSally and Kelly the front-runners of their primaries, head-to-head polling has already been conducted on the pair. Predictive Insights surveys in February and May, each of 600 likely voters, had McSally ahead by 1 and 2 percentage points. Another put in the field in August had Kelly leading by 5 percentage points. All three polls have a margin of error of 4 percentage points.