McCain survives primary challenge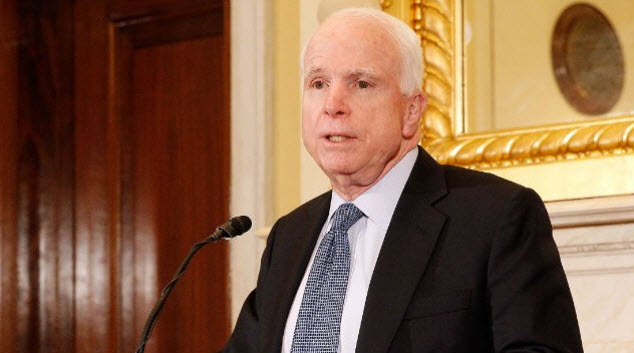 Sen. John McCain (R-Ariz.) is projected to win his Senate primary as he seeks to win a sixth term.
McCain fended off a primary challenge by state Sen. Kelli Ward, who lobbed controversial attacks at the longtime senator and closely hitched her campaign to GOP presidential nominee Donald Trump. With just two precincts reporting results, the Associated Press called the race.
Ward said last week that McCain, 80, is too old to stay in the Senate, implying that he might die in office.