Milwaukee Police Chief Blames Chicago Agitators for Weekend Riots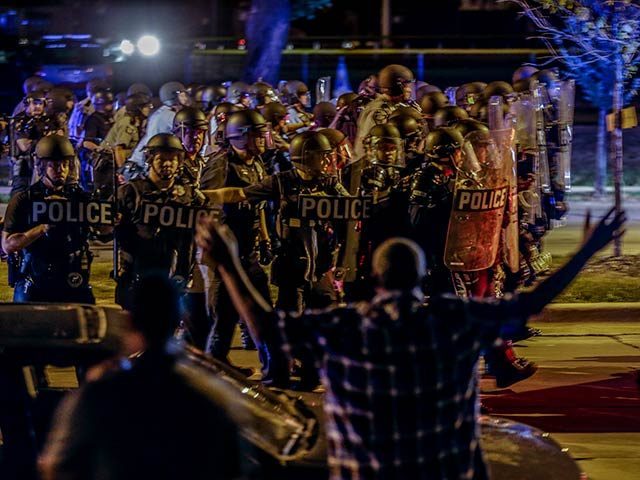 After a weekend of destructive rioting, Milwaukee's police chief is blaming his neighbor to the south, Chicago, for the unrest his city experienced.
Tensions continue to roil in Milwaukee with the police department imposing a 10:00 p.m. curfew and adding a full contingent of officers to the streets. But the finger pointing has already begun with Milwaukee Police Chief Ed Flynn charging that much of the violence was caused by agitators coming up from Chicago.
At a Monday press conference, Flynn blamed a contingent from the Revolutionary Communist Party of Chicago for riling his city.
"The (group) showed up, and actually they're the ones who started to cause problems leading into evening by marching and trying to take over Sherman and Burleigh," Flynn said according to the Chicago Tribune. "That was about 11:30 at night. We made it to 11:30 in the evening, and we had these characters show up …"
The Chief went further saying that the riots had no real basis in the shooting of an armed African American on Saturday afternoon but were instead caused by longstanding unrest.