Missouri governor assigned to be public defender on case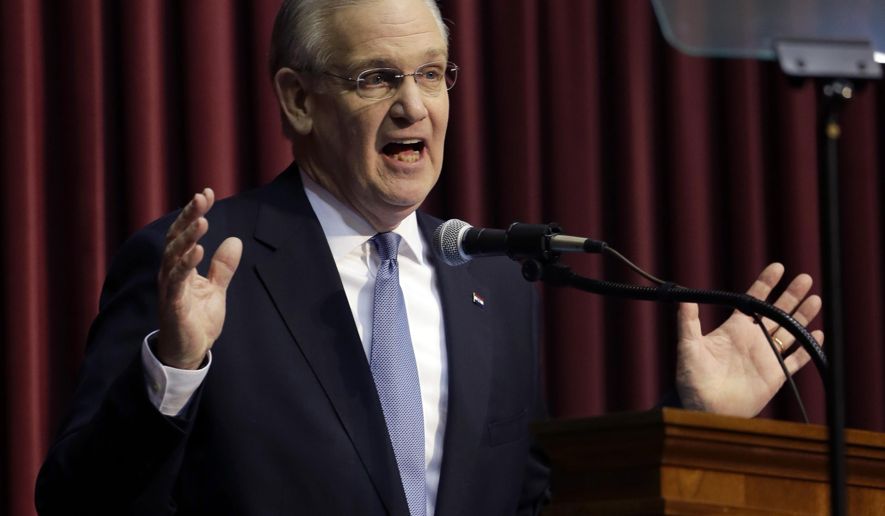 The head of Missouri's public defender system has a novel idea to cope with chronic underfunding that he says has left his attorneys overburdened with large caseloads: He has assigned Gov. Jay Nixon to provide legal aid to the state's poorest criminal defendants.
Michael Barrett, director of the Office of the Missouri State Public Defender, this week invoked a provision of state law that allows him, under extraordinary circumstances, to delegate legal representation to any member of the state bar. Citing recent budget cuts Mr. Nixon made to his agency, Mr. Barrett assigned the Democratic governor to represent a criminal defendant.
"As of yet, I have not utilized this provision because it is my sincere belief that it is wrong to reassign an obligation placed on the state by the 6th and 14th Amendments to private attorneys who have in no way contributed to the current crisis," Mr. Barrett wrote in a letter sent this week to the governor. "However, given the extraordinary circumstances that compel me to entertain any and all avenues for relief, it strikes me that I should begin with the one attorney in the state who not only created this problem, but is in a unique position to address it."
The governor's office responded Thursday, saying the public defender had overstepped his authority.
"Governor Nixon has always supported indigent criminal defendants having legal representation," said spokesman Scott Holste. "That being said, it is well established that the public defender does not have the legal authority to appoint private counsel."