Moore Holds the lead in Alabama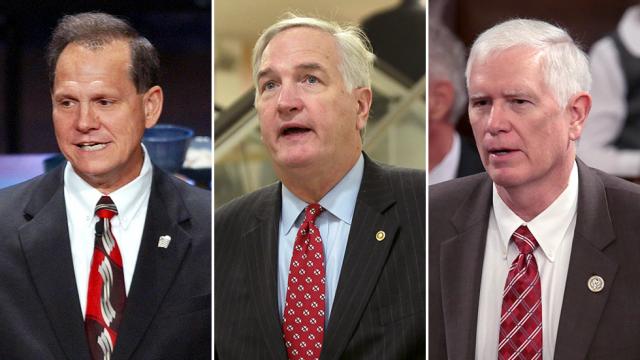 It's Election Day in Alabama, where Republicans will hold a primary to fill the Senate seat vacated by Attorney General Jeff Sessions.
All eyes are on the Republican primary in the deep-red state, where Trump-endorsed Sen. Luther Strange, former state Supreme Court Chief Justice Roy Moore and Rep. Mo Brooks are locked in a tight battle.
Moore, Strange head to runoff
10:07 p.m.
The New York Times and the Associated Press have called the race for Moore and Strange, setting the stage for a runoff fight.