National Cathedral to Remove Confederate Flags From Stained Glass Windows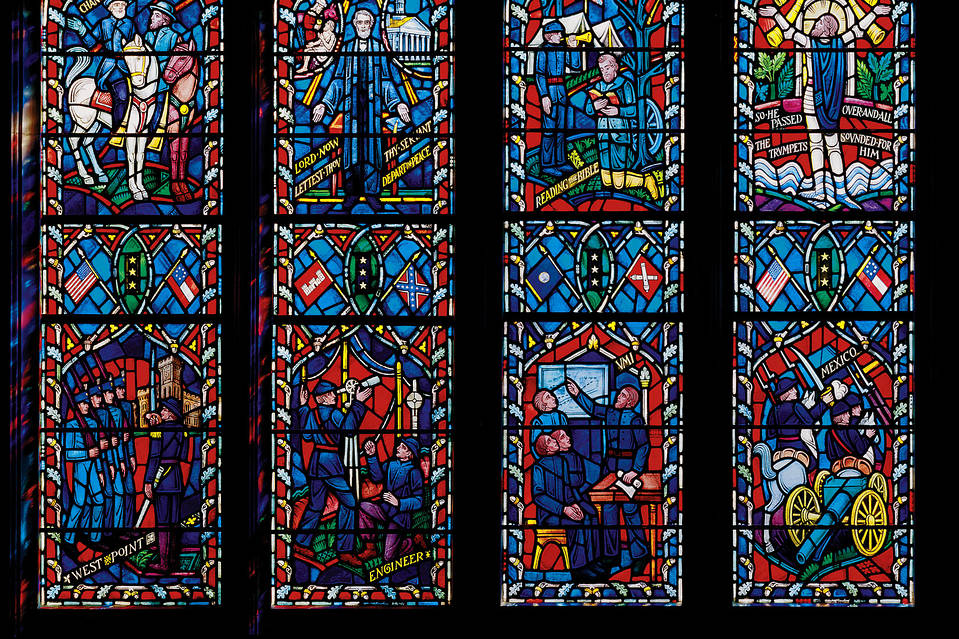 The Washington National Cathedral said it will remove images of a Confederate battle flag from its stained glass windows because it considers them a symbol of hatred and racial supremacy.
The windows honor Confederate generals Stonewall Jackson and Robert E. Lee.
The Right Rev. Mariann Edgar Budde is the Episcopal bishop of Washington and interim dean at the cathedral. She said in a prepared statement Wednesday that a task force examined the origins of the windows and the impact of symbols. The windows were installed in 1953.
After receiving the task force's report, cathedral officials decided the flags will be replaced by plain glass on two 8-foot-by-4-foot windows. The cathedral is working to determine the cost and establish a timeline. The fate of the windows will be determined within two years, the task force's report said.