Navy Veteran Ordered to Remove American Flag Mailbox from His Home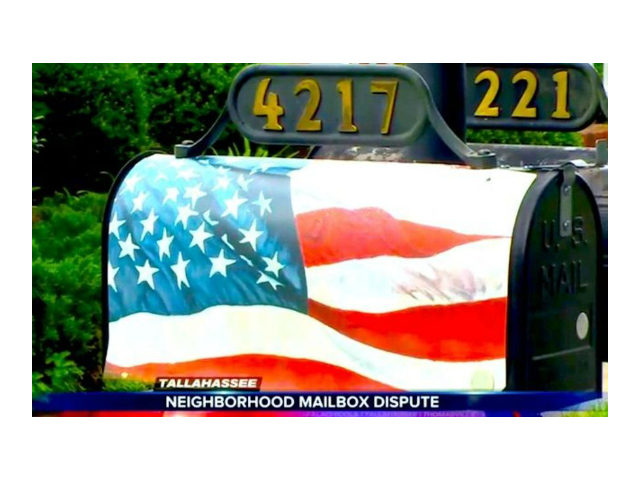 A retired Navy veteran in Florida has been ordered by a homeowners association (HOA) to remove his American Flag mailbox from the curb in front of his home.
Retired U.S. Navy Officer John Ackert was informed via a letter from the Southwood Residential Community Association in Tallahassee that he must remove the American flag graphics from his mailbox or face fines, Fox News reported.
"This is a very, very petty thing. All I'm trying to do is display my feeling of patriotism toward America. I spent 30 years in uniform," Ackert told the Tallahassee Democrat.
The association insisted that the flag graphics on the mailbox violated the HOA rules meant to protect the "aesthetic appeal and property values" of the neighborhood.