Nearly invisible presidential campaign revving up in Florida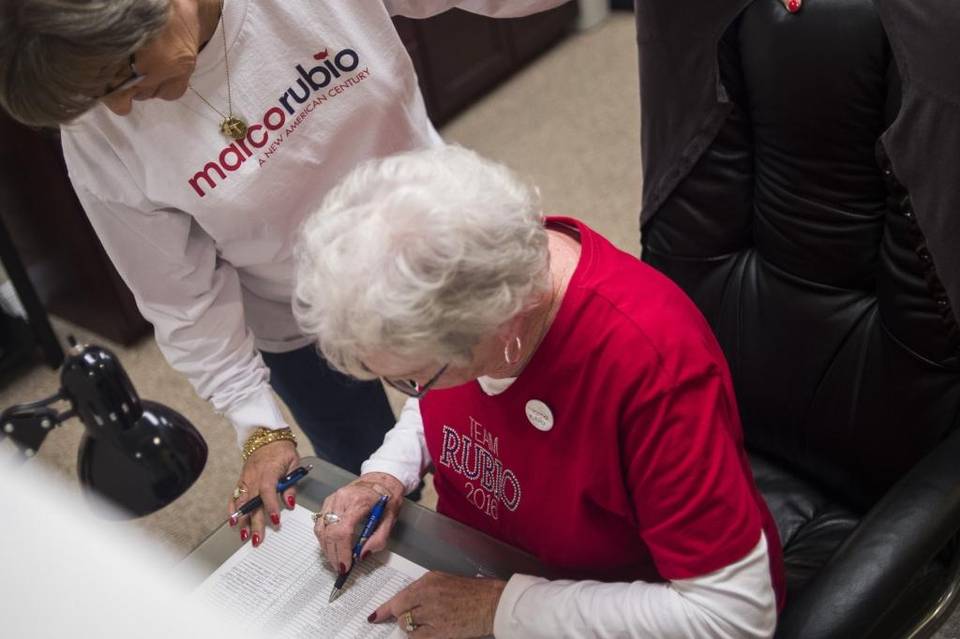 Slowly, quietly and doggedly, the presidential campaign ground armies are rumbling into action.
"Florida is going to be a very important state, as it always is, and we're going to work hard to bring it home for Marco Rubio," said Judy Wise, a Rubio supporter and one of a couple of handfuls of volunteers calling voters Thursday night at a law office in Riverview.
"There isn't a more humble, caring political guy than Marco Rubio. When he was running for senator he called all of us personally to thank us for putting on a fundraiser dinner. It was very sweet," said Wise, who had reached three voters — two professing positive feelings for Sen. Rubio and one set on Donald Trump.