Nevada GOP Senate hopeful distances himself from Trump, Cruz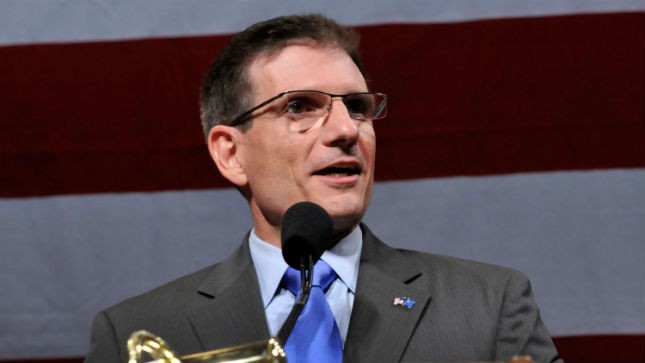 Rep. Joe Heck, who Republicans hope can win retiring Democratic Sen. Harry Reid's Senate seat, is running away from two of his party's leading presidential candidates.
Heck rejects Donald Trump's calls to build a wall on the border with Mexico and to temporarily ban Muslims from entering the United States.
He declined to say whether he'd back Trump if the front-runner wins the nomination.
"You can't say you're going to, you know, take 1.6 billion people and stereotype them," Heck said in an interview with The Hill held as Trump and other GOP candidates visited his city for their fifth presidential debate.