New details emerge in theft of Ga. voting machines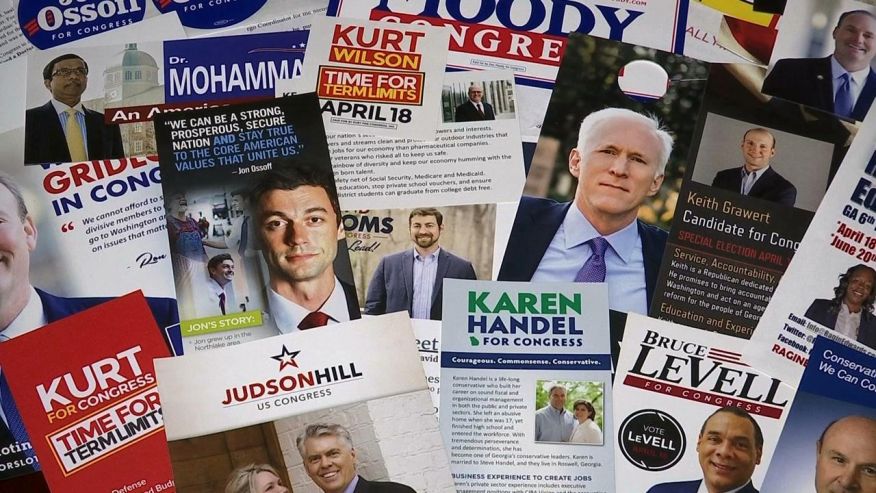 Key electronic voter logs used in the Georgia special election to fill a vacant Congressional seat were swiped from the pickup truck of a poll worker during a grocery run, according to a police report obtained by Fox News.
The theft of early voting check-in books has raised the specter of fraud in the hotly contested race to fill the state's sixth district seat left open when Tom Price was named Health and Human Services secretary. Tuesday is election day, but thousands of voters took part in early voting.
Democrats are pouring resources to back 30-year-old Jon Ossoff's bid to flip a formerly solid red zone in what could be a symbolic blow to President Donald Trump. Ossoff has emerged as the frontrunner in a crowded field, but needs to top 50 percent to avoid a runoff on June 20.
The books that were stolen on April 15, the day after early voting ended in Cobb County, were so-called 'E poll' books used by elections officials to check-in voters at the polls. The books, which resemble computer tablets, store information ofn voters, maps, and polling site reports. They have signature pads that enable poll workers to compare new signatures with those on record.