New Jersey May Seize Atlantic City as Rebound Eludes Casinos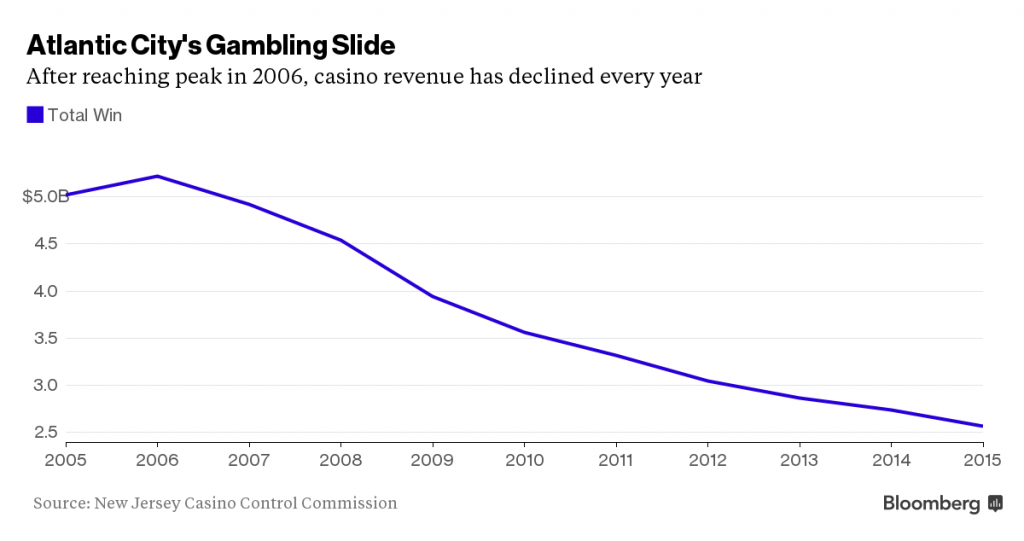 After almost five years of piecemeal efforts to fix Atlantic City, New Jersey's distressed seaside resort faces more drastic measures: the end of its casino monopoly and a state takeover or bankruptcy filing.
On the line is the future of a city that Governor Chris Christie once said was crucial to New Jersey's recovery. Once the second-largest U.S. gambling market, Atlantic City has seen its key industry crumble as day-trip patrons shift to newer, closer casinos in nearby Pennsylvania and New York.
The decline has sapped municipal tax collections. While state aid helped plug a gap this year, the city of 39,000 faces a shortfall of $90 million next year, a third of its budget. The dire straits have led New Jersey officials to bring to the forefront options that have been discussed for months, if not years. The new initiatives spurred a rally for the city's debt.