New Mexico firm applies for first horse meat slaughterhouse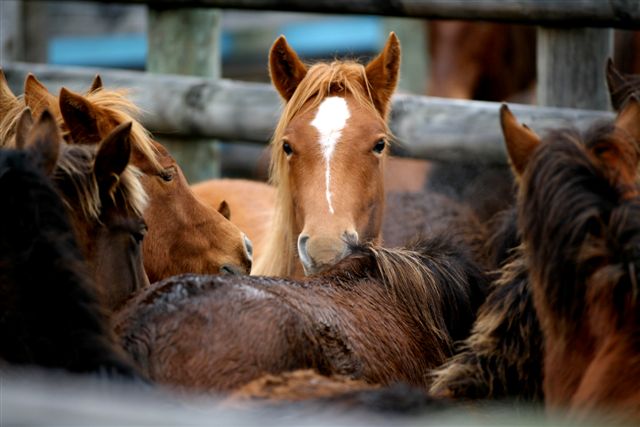 By Stephen Dinan-The Washington Times
A New Mexico slaughterhouse has petitioned the federal government to become the first business to offer horses for slaughter since an effective ban on the practice ended last year, according to state officials and animal welfare groups.
Those groups are rallying to try to block the petition, hoping to head off what they fear could be a series of slaughterhouses applying to produce horse meat.
"Horse slaughter means tremendous suffering of horses, a proven history of environmental and waste violations, and allowing a toxic meat product to enter the human food chain," said Hilary Wood, president and founder of Front Range Equine Rescue, a Colorado-based group that said it uncovered the slaughterhouse's plans.
The animal welfare groups said the slaughterhouse has been in negotiations with the Food Safety and Inspection Service (FSIS) for several months about beginning to process horse meat.
Since 2006, the federal government had effectively banned American slaughterhouses from processing horse meat by defunding the Agriculture Department's ability to inspect plants that butchered horses for consumption. Without inspections, the meat couldn't be sold.
But last June a report by the Government Accountability Office, Congress's chief investigative arm, found that rather than improving conditions for horses, the domestic ban backfired.
It depressed prices for horses in the U.S. and led to a surge in reports of neglect or abuse as owners of older horses had no way of disposing of them, short of selling them to "foreign slaughtering facilities where U.S. humane slaughtering protections do not apply."
To read more, visit: Â http://www.washingtontimes.com/news/2012/apr/13/new-mexico-firm-applies-first-horse-meat-slaughter/