New Orleans begins to take down prominent Confederate monuments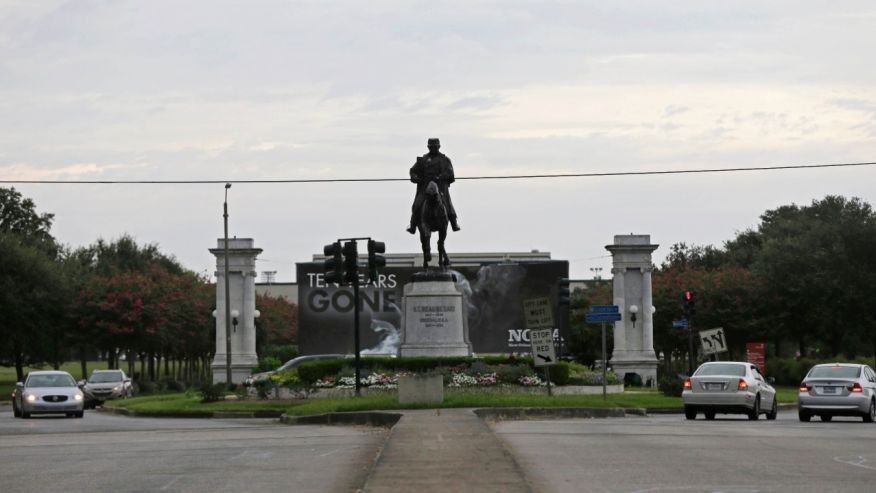 New Orleans began removing the first of four prominent Confederate monuments under the cover of darkness early Monday, the latest Southern institution to sever itself from symbols viewed by many as a representation racism and white supremacy.
Truckers arrived at around 1:25 a.m. to begin removing the Liberty Monument, which commemorates whites who tried to topple a biracial post-Civil War government in New Orleans. The workers started early in an attempt to avoid disruption from supporters who want the monuments to stay. Some have even made death threats, according to officials.
New Orleans Mayor Mitch Landrieu said the Liberty Monument was the "most offensive" of the four set to be taken down. He added it was erected to "revere white supremacy."
"If there was ever a statue that needed to be taken down, it's that one," he said.
Workers who were inspecting the statue ahead of its removal could be seen wearing flak jackets and helmets. Police officers watched the area from atop the parking garage of a nearby hotel.