New poll shows Moore leading in Alabama special election primary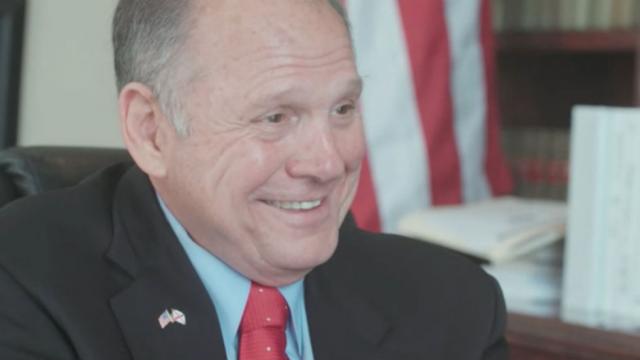 Former Alabama Supreme Court Chief Justice Roy Moore has the lead in both Tuesday's Senate primary and the potential primary runoff according to a new poll released days before the primary.
Tuesday's primary is expected to go to a runoff between the top two vote-getters, as it remains unlikely that any candidate will win the majority of the vote. That makes the race for second-place all-important.
Sen. Luther Strange (R-Ala.) leads Rep.
Mo Brooks
(R-Ala.) in the race for the final spot in the runoff, according to polling from Cygnal, an unaffiliated Alabama-based political firm, and the data firm L2.
Moore leads the field with 30.7 percent compared to Strange's 22.6 percent. Brooks, the only other candidate with a realistic shot to make the runoff, follows with 18.1 percent.