New York Gov. Cuomo accused of violating Hatch Act after state ads run in North Carolina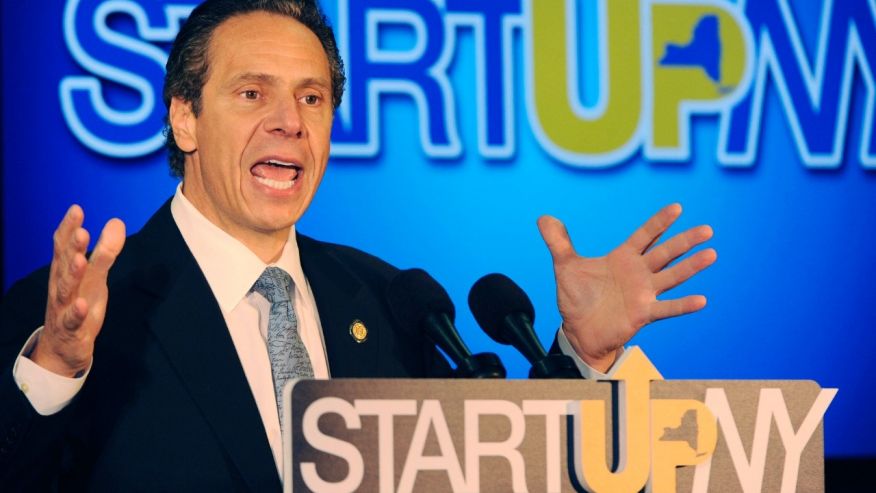 New York's advertising campaigns promoting the state's economic-development opportunities have faced criticism for their high costs and meager returns in job creation. Now they have encountered another challenge.
A former North Carolina Supreme Court judge has filed complaints with the U.S. Office of Special Counsel and a New York state ethics panel alleging that taxpayer-funded ads Gov. Andrew Cuomo's administration has run in North Carolina violated the Hatch Act by interfering with the gubernatorial and legislative races in that state.
The commercials, which reference the state's so-called transgender bathroom law, among policies by other states, "mention North Carolina and its leadership in a transparent attempt to criticize, interfere and affect the impending North Carolina elections," according to the federal complaint filed by the retired judge, Robert F. Orr.
The Republican governor of North Carolina, Pat McCrory, is up for re-election this year, as is the state's legislature. The Hatch Act prohibits federal, state and local employees from using their official authority to interfere with or influence the outcome of an election or nomination for office.
A spokesman for Mr. Cuomo, John P.L. Kelly, described the complaints as "frivolous" but didn't address the allegation concerning any attempt to sway North Carolina's elections.