NFL's Falcons won't take military ad money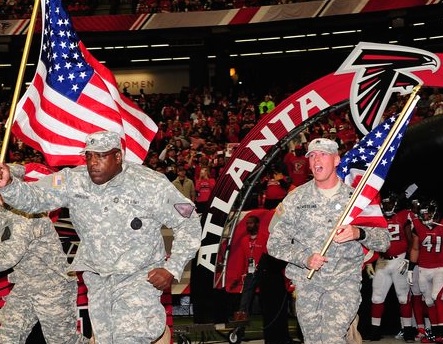 The Atlanta Falcons will no longer accept money from any military branch for advertising, the team's owner said Friday.
"We'll do whatever we can to help in recruiting for all branches of the Armed Services," Arthur Blank told The Atlanta Journal-Constitution. "But we're not going to bill anybody for anything."
The decision is in response to a November report from Arizona Republican Sens. John McCain and Jeff Flake that slammed what they termed as "paid patriotism," or when the Defense Department pays for patriotic showings at sporting events such as troop homecomings or singing the national anthem.