NJ Indian Tribe Is Pushing To Make This Pipeline The Next DAPL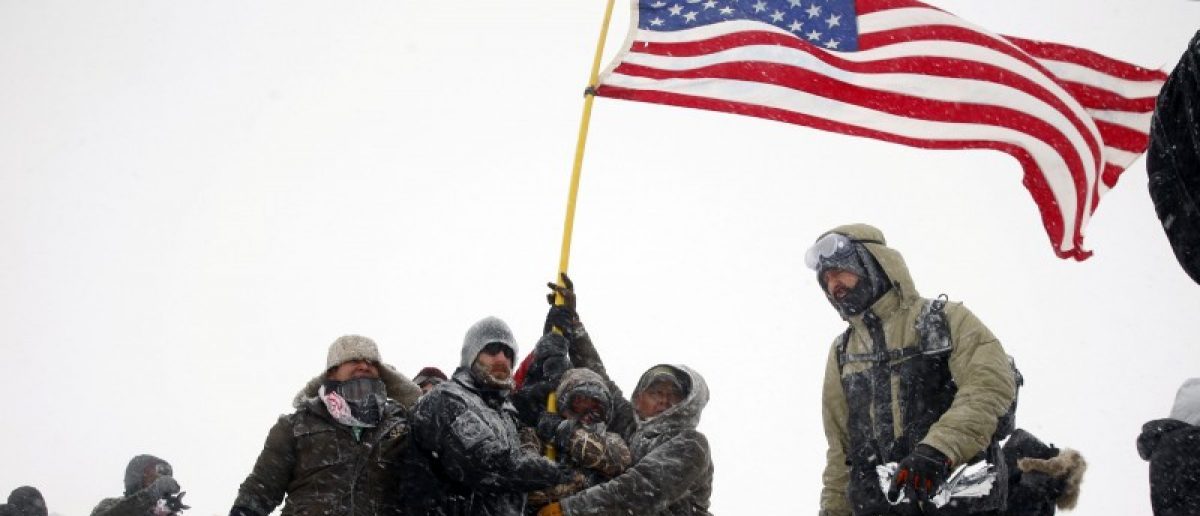 An American Indian tribe in New Jersey is recruiting protesters to help them turn a multi-state oil pipeline into another protest on par with the Dakota Access Pipeline demonstrations.
The Ramapough Lunaape tribe is attempting to spark a nationwide protest against the so-called Pilgrim pipeline, an oil project running from New York to the Bayway Refinery in New Jersey. Though not yet approved, the Pilgrim pipeline is expected to travel through the tribe's reservation, which has the tribe steaming mad.
They are erecting protest signs alongside teepees once built to recognize the Standing Rock Sioux, a North Dakota tribe whose protests pressured the Army Corps of Engineers to reject the Dakota Access Pipeline.
Standing Rock, along with myriad environmentalists, have relentlessly blasted the $3.8 billion pipeline and believe the DAPL's construction would trample on tribal lands and destroy ancient tribal artifacts. They also think it would, once completed, poison the Missouri River and Lake Oahe, where the tribe gets its drinking water.
Read more: http://dailycaller.com/2016/12/27/nj-indian-tribe-is-pushing-to-make-this-pipeline-the-next-dapl/#ixzz4U4zsN7rr