NM governor hopes to meet with Trump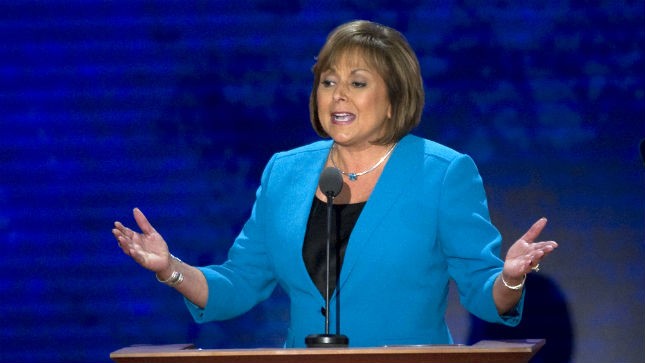 New Mexico Gov. Susana Martinez (R) said she is looking forward to a meeting with presumptive GOP nominee Donald Trump, little more than a month after he bashed her while campaigning in the state.
"Governor Martinez is encouraged by Mr. Trump's commitment to protect New Mexico's labs and bases, which are not only important to our state but also our national defense. The Governor hopes to visit with Mr. Trump in the near future to discuss this issue and others that affect New Mexicans. As she has said, this has never been about her — it's about the issues that impact New Mexico," the governor said in a statement.
The two have not had a positive relationship so far: While campaigning in New Mexico last month, Trump attacked the governor, telling the crowd that "she's not doing the job." Aides for Martinez retorted that she doesn't care what Trump thinks about her and will focus on what he'll do for New Mexicans.
But Trump seemed to backtrack on his remarks, telling a Santa Fe paper this week that he hopes to have her endorsement and saying that he respects her.