No-guns policy to be enforced at forum over Oregon standoff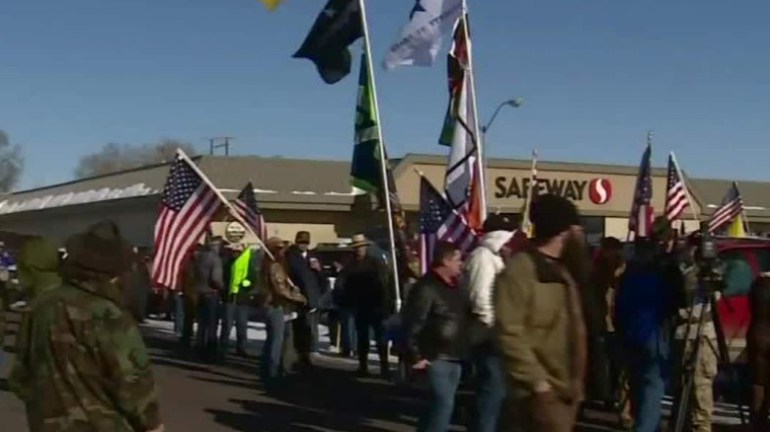 BURNS, Ore. – Authorities say they'll strictly enforce a no-guns policy at a community meeting Monday over the standoff at an Oregon wildlife refuge.
Harney County Judge Steve Grasty said in a news release the meeting will be limited to 150 ticketed attendees, and it will be held at the county senior center — instead of on school grounds. School district officials became upset about the number of firearms at last week's forum, and they decided they would no longer host the meetings.
An armed group led by Ammon Bundy has been occupying the Malheur National Wildlife Refuge since Jan. 2 to protest federal land use policies. Oregon lawmakers have been increasing their pressure on federal authorities to step in and end the occupation.